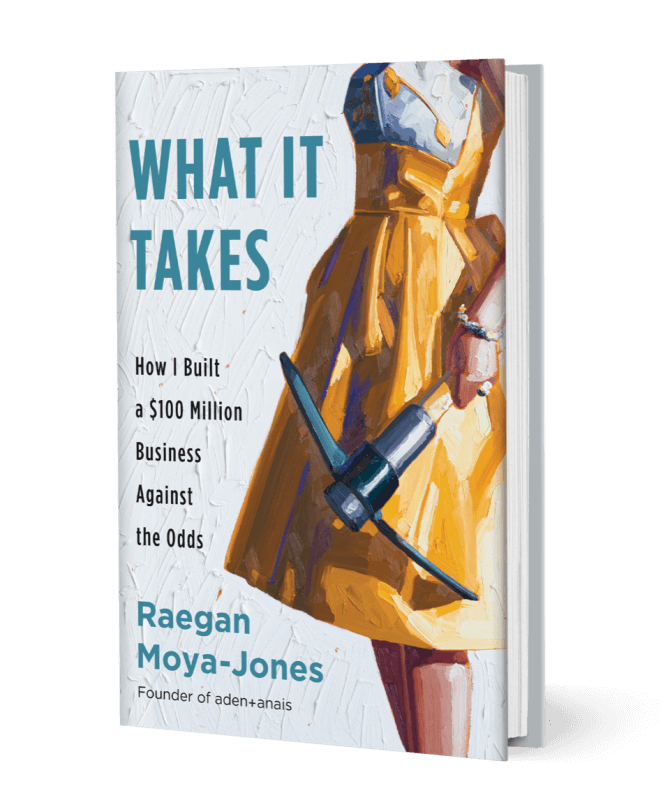 The founder of global baby brand aden + anais tells the story of how she built a $100 million business that started at her kitchen table.
Raegan Moya-Jones never thought of herself as an entrepreneur. She was a wife, a mother, and a full-time corporate cog in her thirties. But she was sick and tired of her micromanaging boss, so she quietly started a company in the wee hours of the morning while her daughters were asleep. She finally quit her 9-5 when her side hustle, boutique baby swaddle brand aden + anais, hit the $1 million revenue mark. It now generates over $100 million a year in revenue.
In this candid and vulnerable story of all the bumps in the road, What It Takes is Moya-Jones' brutally honest tell all that offers advice to entrepreneurs—especially women—about how to succeed despite all odds. It doesn't take an MBA to be your own boss. It takes commitment to an idea you believe in, the will to learn and the readiness to work your arse off. If Moya-Jones, an outspoken Aussie and university drop-out, could build a successful business from the ground up, so can you.
Moya-Jones digs into topics most entrepreneurs shy away from, even the prickliest of things like butting heads with investors, parting ways with your co-founder, what to really do when you're running out of money and mothers guilt. The truth is, there's no magic formula to building a business and you don't have to look or act a certain way to be successful. This empowering story from one of today's most honest and outspoken founders will show the hopeful entrepreneur or career changer that she doesn't have to know it all. This story is about staying true to who you are, trusting your gut, and harnessing your own unique talents. Do you have what it takes to take that leap?